I hope you have all recovered from the manic frenzy that seems to be Nov-December!
I enjoyed the holidays, but admit that I do feel a sense of relief once things resume a 'normal' schedule.
Good Greif charie brown! I had a lot of WIP progress during the 'officia break' for WIP Wednesday!
This post is a long one, so hunker down and read on!
New projects
A new year means new goals and new projects... i can't resist!
Orange You Glad Bee- I am getting my little quilters feet wet, and am excited to say I have signed up for my first Online Bee. Weeee! The group is so active with each other, in terms of the sewing and the discussions, and moral support. What's not to love?
And If I do one, I might as well try two right? Moody Blues Bee Round 2- I just recieved frabric from this month's queen bee, Fran.
Chelsea at Pins and Bobbins is hosting a QAL. It's starting soon but there's stil time to hop on board if you feel so compelled, and there will be 2 different sizes to choose from. I'm crazy ambitous so I'm thinking of doing the 90x90" one. It requires some yardage or 220 charms. Who has 220+ charms ? THIS GIRL! Check it out ...
Completed projects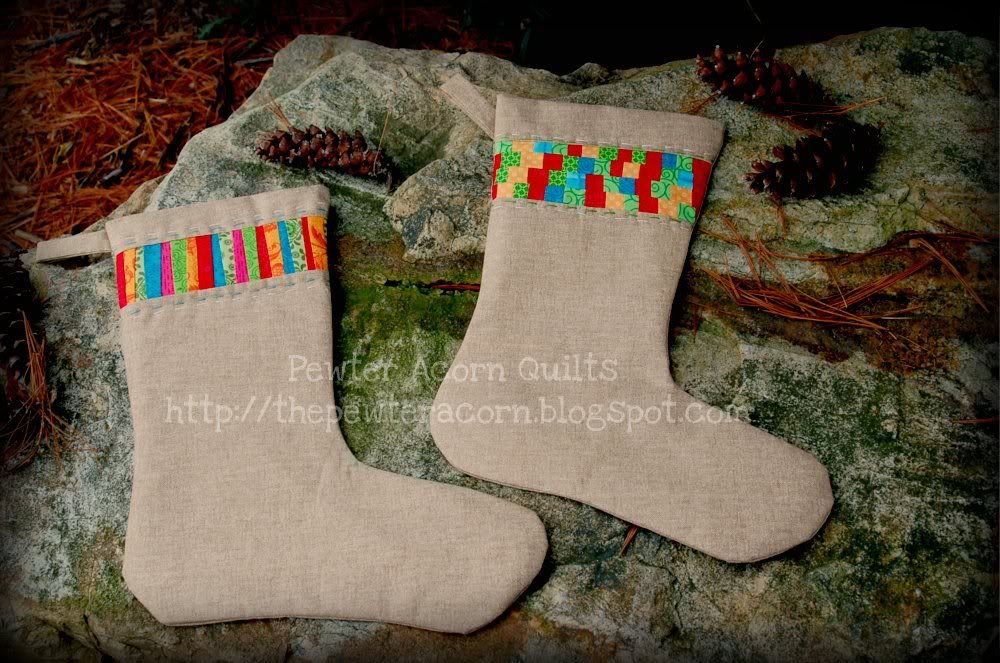 1.
Thomas the Tank Train bag
is DONE and home with it's happy little owner :)
2.
Stockings for kids
drive by Lyanna was a huge success! I sent one in that was (hopefully) appropriate for a teenage boy.
3. I did manage to make not 1 but
2 stockings
I did love - for hubby & I .. Definately a pair, but not the same. Unique and quirky, kind of like us :)
4. 2011 Christmas Tablerunner Swap-Awesomeness all around :o) Sent to and recieved byTonii in England and received one from Karin from Sweden.

5. I got 14 (yes, 14) sets of handwarmers made for assorted Christmas prezzies (I didn't get photos) but they were cute and well liked! Which is good, cause I am tired of rice and funnels. in a big way.


Works in Progress
1. The Great Couch Re-cover
My mom (head quilt diva in the family) came out to my humble abode do another marathon weekend of chair upholstery. I made her pin fit that puppy on there till she bled. Not really, it required at least two band-aids (Sorry, Mom)!
2. String blocks for the
(mini) Scrap Basket Bock Swap
- a fun block and great scrap buster!!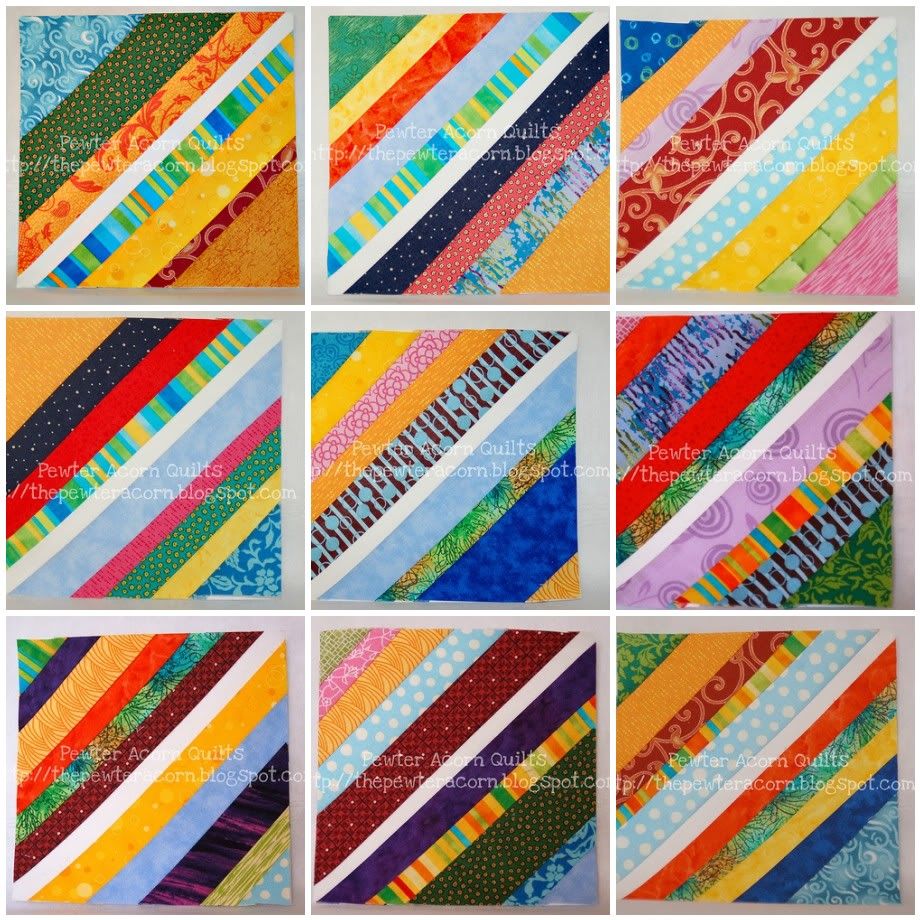 .. and got at least 18 more in the works, to send out for the Jan 10th deadline.
No Progress -
I have a game plan for some of these! I going to try to get the 4 in

red

done as part of the Finish Along hosted by Rhonda...
Across the Sea QAL

Dead Simple QAL

Scrappy Friendship Quilt

Log Cabin Flag Quilt (partially quilted)

Quilts for Kids (2 quilt kits)

Needle Case
As usual you should check out every one's works in progress at Lee's!
I'm so glad she's back from 'break and hosting this amazing linky :)