This post is part of a series related to the
Dead Simple Quilt Along
----

Do you have a happy place on the color wheel? A comfort zone, where you stay you pick fabrics?
Colors that, no matter what trends come and go, you always seem drawn to?
I do. My happy place is

in the

blues

& greens.
Case and point: my Across the Sea QAL fabric ...
Well.. I have a confession to make. I may have become...
And I blame owe it all to you.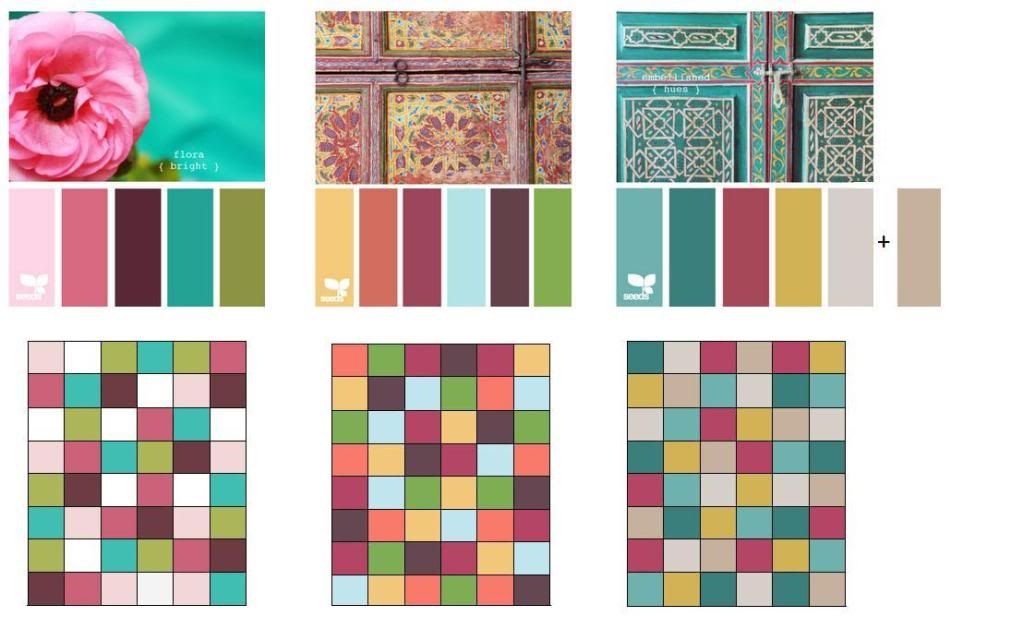 I asked for you to help me pick one of these color ways for the now under way Dead Simple QAL.
The votes have been counted.
The stash has been considered.
The winner is a no brainer.....
TA DA!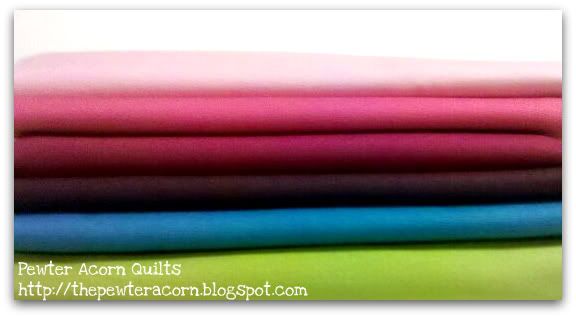 I love this fabric!!!
I can't stop looking at it on my table. It's calling me. Begging me to play with it. Telling me to hurry up and finish the

Across the Sea quilt so we can hang out together.
And this is a big deal (for me anyway). See, I have another confession:
I have this irrational fear of using pink.
What do you mean it still has blue and green in it, so it doesn't count?
Hush you.
It totally does.
Did I mention my irrational fear of pink? There's pastel pink in there and it doesn't make me think of baby clothes or ballerinas.
This is huge progress for me, honestly!
So props to you Lynne (and everyone else who's been playing with palettes)!
Now-
because I have mentally fast-forwarded to October,
and I would hate it if the rest of my stash got envious of all the attention

PINK

has been getting lately....
I totally gave into temptation and pulled some Halloweenie scraps and FQ's..

Same pull in black and white...
I forget who suggested taking b&w photos of fabric, but they are genius. It helps me see where they are fall in terms of value (dark to light) better than the stand back and squint thing I usually do.
*sigh*
I may be experiencing a fabric-pull induced high...
or is that just my head spinning from the realization I may actually like pink?
Either way I should peel myself away from my pink pretties and get back to business!