Saw this hexing around the bock
tutorial
@ freshly pieced.
Had these fabrics pulled.
So, I got piecing.
And I totally DID NOT got distracted by my own sparkly green nail polish and/or tv.
Some more time passed.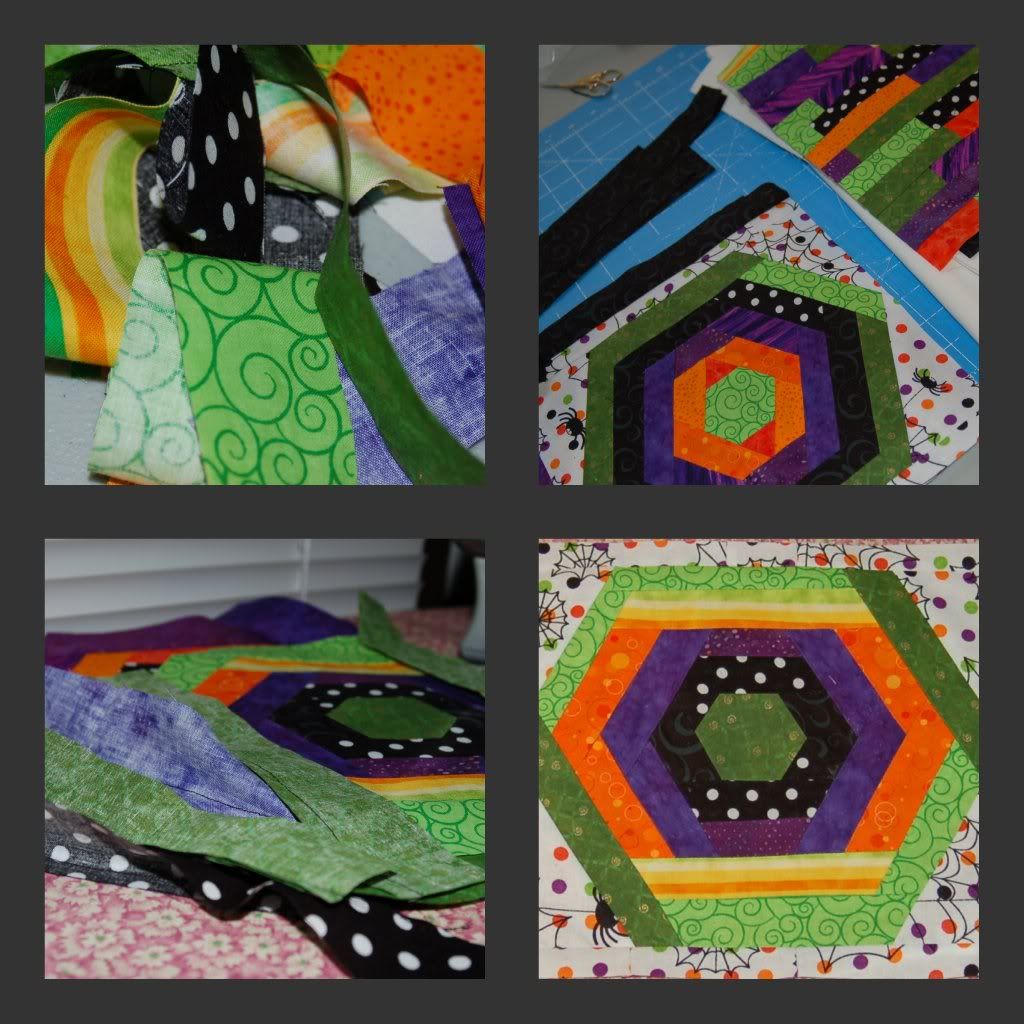 Now I have these 4 hexi-web blocks, for a wall hanging.
That one block is bugging the bajeezus out of me. What happened to the bottom of that web?
Plan B. blocks for vertical wall hanging/tablerunner...
Oh...... and I have this thing floating around too.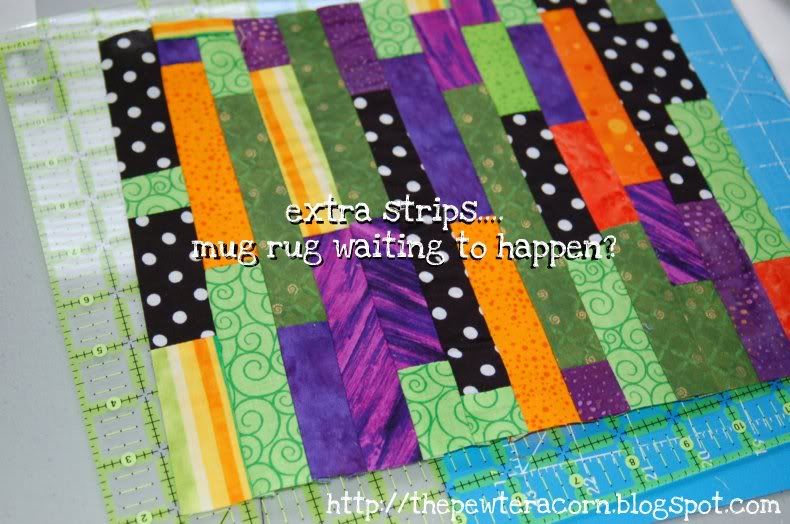 must. finish. before. Halloween.