I can't get the song jingle bells out of my head. I know! It's October for goodness sake!
But you see, it's craft related, so it's okay.
(As if that deters from the possibility of my looniness, ha.)
I've been putting more thought into the design for my secret partner's
tablerunner
...
...and the goal is to keep it modern & bright.. Cue the voices in my head-
Dashing through the snow
In a one horse open sleigh
O'er the fields we go
Laughing all the way
Bells on bob tails ring
Making spirits bright
What fun it is to laugh and sing
A sleighing song tonight!
It's a perfecty logical, non-crazy-quilt-lady connection, see?
Now before you think I have competely forgotten Autumn in my search for the perfect table runner, let me show you some of stuff I've done to get into Halloween mood around here.
May I present to you, my autumn shadow boxes:
The printable in the frame is from pinterest.
It's not something Better Homes and Gardens will be busting down my door to get at, but it does the trick.
...in a 'I-cant-put-holes-in-the-apartment-walls-if-I-want my-security-deposit-back'
kind of way.
wink
Oh! and I can't forgot these guys!
A little food coloring and some spraypaint later,
I have a Severus Snape worthy potions collection.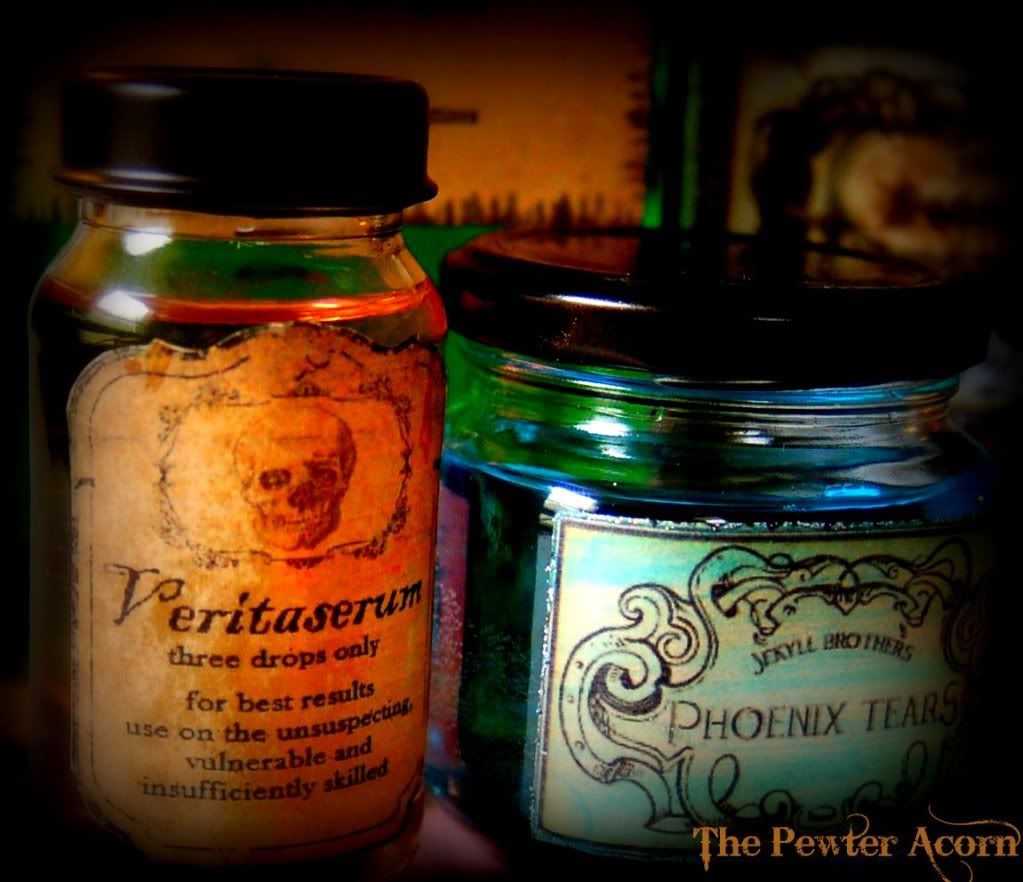 I'm particularly fond of my "verituserum"
(which is truth serum for those of you not versed in Harry Potter lore).
here
,
the Acromantula venom from
here
and last but not least, the Veritaserum is from
here
.
Moving on (or back?) to Christmas...
I
really
like the lights from my original tablerunner design. But, thanks to the wonderful feedback from ya'all and the Flickr group, I think they may be a tad more 'holiday' than my partner may care for....
so I've gone from this-
To this-
AND
I've pulled and purchased this combination of fabric to get the job done..
Not final, pending feedback from partner, but they read as Christmas
bright
to me!
Anything stick out like a sore thumb? Any you'd want to see lots of?
Oh and I liked those little lights too much to forego them all together,
so I designed a pillow that they could go on (on my couch *evil grin*).
Sorry for the long post, but believe it or not,
that's only
part
of what I've been up to!
I'll be back tomorrow with some progress on my quilt along projects.
Till, then....
(

humming jingle bells softly as she closes her laptop

)